When it comes to Scotland, there isn't much to be hopeful of. The weather is dire year round, there isn't much money to spare and it's near impossible to get a job. Yet there is one thing that may shed some light on our bleak horizons: Music. Over the past forty odd years, Scotland have produced some of the finest bands ever to have graced our ears.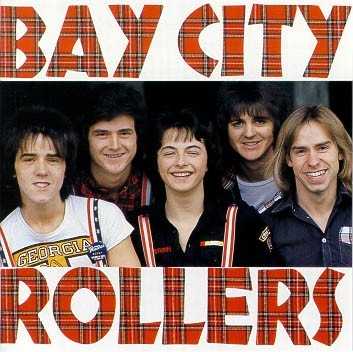 Attention was first brought to Scotland by the Bay City Rollers. They enjoyed great success-albeit, short lived- and created mass hysteria over Britain during the mid 70's. They did all this while making tartan cool.
Then came the synthesisers of Deacon Blue and Simple Minds; then the rocking guitars of Primal Scream.
The Proclaimers are perhaps Scotland's best loved act of all time with their anthemic songs like
I'm Gonna Be (500 Miles)
and
Letter From America.
They were also one of the first bands to sing in their native accents- an act continued by Scottish indie bands of today.
The past decade saw some amazing Scottish bands emerge, many of whom have the same sort of style, yet a completely different sound. My favourite band for the past 5 years is Frightened Rabbit. Their music is so heartfelt and deep, and their lyrics are meaningful, beautiful and raw with emotion- and they are definitely one of the best live acts I've seen. Many other Scottish bands have come to my attention and have been added to my musical collection, most notably, The Twilight Sad, My Latest Novel, Broken Records, We Were Promised Jetpacks and more recently Admiral Fallow. Each band has it's own talents and use a broad range of instruments showing the musicians sheer talent.
Scotland keep churning out these amazing bands that don't seem to get the credit they deserve they have released three or four albums, but the wait for fame is worth it when bands begin breaking into America and making the big bucks from tours and further record sales.
#
In my opinion, Scotland always have had the best bands. They may not be the most successful bands who make their millions from all the 14 year old girls buying their music and screaming in their faces, but they are by far the most talented, emotive and thought provoking bands ever to have played. They bring the whole country a glimmer of hope that Scotland does own something of value.